The following is a brief summary of some of the many projects undertaken successfully by AITEC for its clients in the Defence sector:
Defence Engineering Internship Program

On behalf of the Department of Defence, AITEC rapidly established this program in 2012 to achieve the promotion, recruitment and matching of 30 undergraduate Engineering students annually with small-medium enterprises as host employers for a 12-week defence-focused work placement. AITEC provides the web-based systems and facilities and all management and administration as well as paying all salaries and incentives under the program. The program has been extremely successful and the contract has been extended multiple times.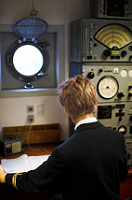 ASC and the Marine Engineering Industry
AITEC managed the Masters in Marine Engineering program to support ASC's submarine and naval ship engineering workforce development. This industry-focused program may extend to support the shipbuilding industry across Australia with host role played by the University of Adelaide and support from University of SA, Australian Maritime College, Curtin University and the University of WA.
Defence Science Technology Organisation / SACITT Inc - CEI Manager
Through SACITT Inc, AITEC managed the national DSTO Continuing Education Initiative for the Defence Science & Technology Organisation (DSTO). AITEC had its contract extended to manage this initiative for Defence until 2011. This program enabled upgrading the skills of research and scientific personnel to base Masters level and is one of Australia's largest in-house corporate skills development programs. It involved active liaison with ten universities across Australia, as well as all DSTO Divisions and functions nationally through 28 post-graduate programs and individual courses. The program also encouraged participation by Australian Defence Organisations and the Defence Industry. Over the nine years that this program was in operation, AITEC saved DSTO a total of $1,046,812.40 in course fees.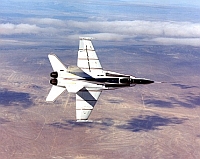 Defence Science Technology Organisation / SACITT Inc - CEI Manager
Through SACITT Inc, AITEC was engaged to scope and establish the DSTO Continuing Education Initiative for the Defence Science & Technology Organisation (DSTO). This involved the development and the initial management of 24 postgraduate programs and specialised technical courses, including the contracting of and liaison with 8 universities across Australia. AITEC provided the management of all student administration across all DSTO Divisions and Defence Industry functioning nationally across Australia, also providing support to participants posted overseas.
Weapons Engineering and Effects Program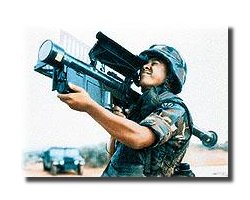 AITEC has achieved collaboration from 13 Defence agencies to map their educational requirements in the area of energetic materials and explosive ordnance through weapons engineering and effects. AITEC has designed relevant post-graduate programs to deliver against requirements through the collaboration of multiple universities and defence agencies.
DSTO Major Science and Technology Capability (MSTC) Consultancy
AITEC has facilitated the alignment of the Defence Science Technology Organisation's Major Science and Technology Capability Plans with its Continuing Education Initiative program.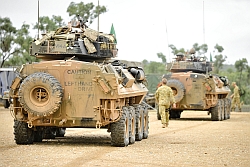 ASC (formerly Australian Submarine Corporation)
AITEC has mapped potential courses and developing a Masters program for the professional development of ASC staff. We assisted ASC with its internal capability development matters.
Defence Skills Institute
AITEC developed an operational framework and statement of requirement for the Defence Skills Institute.
Further information about specific projects may be obtained upon request.
South Australian Government Defence Ready
AITEC has been classified as "fully Defence Ready" by the Government of South Australia.