The following is a brief summary of some of the many projects undertaken successfully by AITEC for its clients in the Education sector:
School Business Community Partnership Brokers Program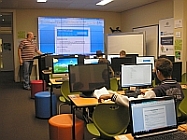 AITEC was selected and contracted by the Australian Government to deliver services as the School Business Community Partnership Broker for the Adelaide, Eastern and Adelaide Hills Regions.
Working with business, industry, parents and families and the wider community, AITEC developed strategic partnerships to address issues and constraints that prevented young people from achieving their potential to attain Year 12 or equivalent education. AITEC also used this strategic approach to support the enhanced educational outcomes for Aboriginal young people and those for whom social inclusion was not aligned with educational achievement (e.g. refugees and similar humanitarian challenges).
Graduate Diploma in Mobile Communications Systems
Designed especially for distance learning, this program offered a university-accredited suite of subjects focusing on the technology, business and regulation of mobile communications. AITEC designed and developed the program in consultation with industry to ensure relevance. It co-ordinated the delivery of the program in conjunction with Open Learning and University of SA.
Master of Engineering - Information Technology & Telecommunications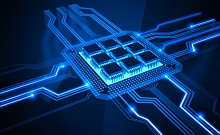 Delivered exclusively in Australia, this program was the first such Australian Masters degree with an IT&T specialty and won the 1997 Institution of Engineers, Australia (IE Aust) award for innovation in engineering. AITEC designed and co-ordinated the delivery of this program across multiple campuses of three universities and TAFE for 6 years. The effective management of this program was AITEC's primary function and role, until responsibility for this was devolved to the University of South Australia at the start of 2000.
Further information about specific projects may be obtained upon request.