The following is a brief summary of some of the many projects undertaken successfully by AITEC for its clients in other sectors: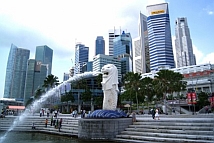 Logistics and Export Assured Delivery (LEAD) Project
AITEC supported a supply chain consortium to enhance skills development along supply chains, by creating an integrated supply chain for sensitive produce from Virginia to Singapore supermarkets. By establishing and supporting a learning network of supply chain partners, AITEC and the SA Freight Council aim to enhance the quality of produce arriving at export markets through SARDI diagnostics, export-oriented training and supply chain process improvements. AITEC obtained a grant of $100,000 for the project from the Department of Education, Science and Training through NSW Department of Education and Training.
Northern Industry Education & Employment Partnership (NIEEP)/NAMIG
AITEC managed a Commonwealth Government Sustainable Regions program aimed at identifying and establishing a partnership-based model for future education and employment growth. Driven by the Electronics Industry Association and advanced manufacturing industry, the program brought together government (Commonwealth, State and local), education and community organisations to collaborate on addressing significant challenges faced by the northern regions of Adelaide. AITEC prepared and facilitated the submission of a successful application for nearly $1 million funding as the culmination of this project to establish the Northern Advanced Industry Manufacturing Group (NAMIG).
Minerals Council of Australia
An initiative of the Minerals Council of Australia is to extend the professional capabilities of those practitioners in the field of Community Relations. AITEC assisted the Council to map the educational landscape, design relevant post-graduate programs and obtain the commitment of multiple universities for this international corporate social responsibility program.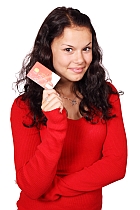 Business Services Skills Industry Board
AITEC supported the work of a Career Action Group for the finance industry to develop a Career Action Plan for 13-19 year olds. This plan focused on the banking industry with a plan for wider dissemination to the finance industry across the state.
PlanningSA - Enhanced Planning through GIS
AITEC has successfully developed and presented a course titled Enhanced Planning through GIS for Planning SA's planning staff and is currently working with other Government Departments to stage similar programs for their planners.
IT&T Project Management Program
Australian delivery of this training program for a variety of organisations, including an annual delivery for the Defence Science Technology Organisation (DSTO).
Further information about specific projects may be obtained upon request.